September 2023 
Hello and welcome to the first edition of our new-look regular newsletter –  The Signpost. 
It is hard to believe it is September already – how quickly this year has gone by! It is true to say that 2023 has been dominated by news headlines that talk of interest rates, inflation, financial challenges and a difficult property market. These are all factors that can impact not only our daily lives, but also our financial investment decisions, in particular property investment decisions.  
It can be difficult to see the wood for the trees (so to speak) at times, so our job at SLR Wealth is to connect you with our network of expert partners who really do know how best to advise on a host of issues. 
In this edition of The Signpost, we highlight topics that are of interest in the current climate that we believe you'll find interesting. I'm also delighted to invite you to our forthcoming evening seminar on October 11th: "Succeed in Property Investment in 2023". I'll be joined by  two expert speakers and we will cover a host of issues to help you find your way through the property investment market. You'll find the link to book your ticket here or in the post below.
We hope you enjoy reading. We have made it really easy for you to sign up to receive all future editions of The Signpost straight to your inbox – just sign up using the form at the top of this page. If you have any topics you'd like us to feature or discuss, please let us know  – just pop me an email to lesley@slrwealth.com.
Follow us on socials for more news and updates
Sign up here and receive The Signpost straight to your inbox each month!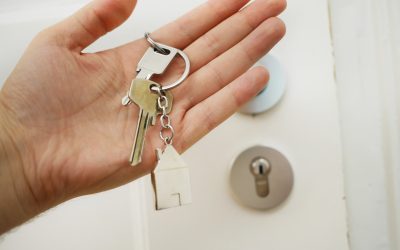 Savills is one of the world's leading property agents and offer wide-ranging specialist and local knowledge to help individuals, businesses and...
read more
At SLR Wealth Services we specialise in Property Investments
However, we also offer a much wider bespoke service, for a whole range of financial needs through our established network of trusted business partners.
We want you to feel safe in the knowledge you are talking to the right people when it comes to your personal financial situation.

SLR Wealth Services Limited is registered in England & Wales at 61 The Orchards, Epping, Essex CM16 7AT. Company Number 07570263. SLR Wealth Services Limited is not regulated by the FCA and is not authorised to offer advice to the general public concerning any regulated or unregulated investment. Our products are not regulated investments for the purpose of the UK FSMA (2000) or collective investment schemes as defined in the Financial Services and Markets Act 2000 (section 235) and as such buyers have no access to statutory or regulatory protections including the Financial Ombudsman Service and the Financial Services Compensation Scheme. The value of your investment may rise or fall depending on market conditions and any other factors. No guarantees as to future performance in respect of income or capital growth are given either expressly or by implication and nothing expressed or implied should be taken as a forecast of future performance.