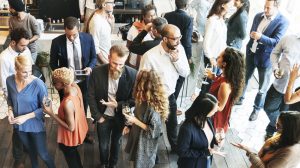 We hope you can join us for our next networking evening at 6.30pm on Wednesday, April 10th, 2019 at the Holiday Inn, Westfield, London Stratford.
ZSL Capital is a principal lender specialising in financing a range of residential and commercial real estate schemes, focussing specifically on SME housebuilders that can deliver housing at affordable price points.
They have a tried and tested model in this sector which combines and leverages the experience of the founding partners, who have over 30 years' experience of structured finance and real estate markets.  With fully dedicated and experienced origination, underwriting and development capability, they are perfectly positioned to provide requisite capital to property entrepreneurs.
Their highly experienced senior management team have a successful track record of lending across the capital structure and all major asset classes of real estate.
ZSL Capital are part of the Zenzic Partners Group which is authorised and regulated by the Financial Conduct Authority.
​Zenzic Partners is an innovative merchant bank focused on delivering best-in-class advice and entrepreneurial investments across four strategies: Debt Advisory, Growth Equity, Capital Markets and Secured Lending.
We are delighted ZSL Capital have taken time out of their busy schedule to tell us about their business strategies and how investors are involved.
Places are limited to 30 so please book early to ensure you have a seat at what will be an enlightening and informative event.
Book your place here